Food delivery apps are taking over.
If you're a restaurant owner, there's a good chance you've heard a lot about delivery apps lately. With the rise of popular apps like Uber Eats, Doordash, and Grubhub, more and more people are opting to have their meals delivered right to their doorsteps.
For restaurants, this trend can be both good and bad. On the one hand, delivery apps provide a new revenue stream that can be extremely helpful, especially in today's competitive market.
On the other hand, delivery apps can also take away business from your in-house dining room, which can ultimately hurt your bottom line.
So, what's a restaurant owner to do?
If you're considering adding delivery to your restaurant, there are a few things you need to know first, including setting up clear delivery instructions and contactless deliveries.
In this guide, we'll cover one of the most popular app-based delivery services out there: Doordash. We'll give you an overview of how the Doordash app works, how to get started, and some things to keep in mind as you navigate this new world of restaurant delivery.
What is Doordash?
Doordash is a food delivery app that connects restaurants with hungry customers in their area. Customers can browse through a restaurant's menu, place their order, and track the progress of their delivery, all within the app.
For restaurants, Doordash provides an easy way to get started with delivering food without having to invest in your own delivery infrastructure. You simply partner with Doordash, and they take care of everything else, from marketing your restaurant to handling customer payments.
Are DoorDash Delivery Drivers Reliable?
Yes! All Doordash drivers are thoroughly vetted and background checked. In addition, each driver must pass a driving test, have a valid driver's license and clean driving record before they are allowed to deliver for the app. This includes a motor vehicle check to ensure their vehicles are in good condition.
This means that you can rest assured knowing that your food is in good hands when you partner with Doordash, and customer satisfaction is always their top priority.
How Does Doordash Work?
Doordash has a pretty simple business model. Customers order food through the app, and Doordash delivery drivers bring it to them. In exchange, restaurants pay Doordash a commission on each order.
The exact commission varies depending on the restaurant, but it's typically around 10-15%. So, for example, if a customer orders a $100 meal, the restaurant would pay Doordash $10-$15.
In addition to the commission, restaurants also have to pay a small fee for each delivery. This is typically around $2-$3 per delivery and helps cover the cost of gas and other expenses for the Dasher (Doordash delivery driver).
So, if you're a restaurant owner, you're looking at paying somewhere around $12-$18 in fees for each delivery order that comes through Doordash.
Of course, you'll also need to factor in the cost of the food itself. When pricing your menu items for delivery, be sure to account for the fact that customers will be expecting to pay a bit more due to the convenience factor. A good rule of thumb is to add about 20-30% to your regular menu prices.
How do I get started with Doordash?
If you're interested in partnering with Doordash, the first step is to fill out their restaurant sign-up form. Once you've submitted the form, a Doordash representative will reach out to you to discuss the next steps.
In most cases, the entire Doordash account signup process and onboarding process take about 2-3 weeks. Once you're officially up and running, customers in your area will be able to see your restaurant on the Doordash app and place orders for delivery.
DoorDash Best Practices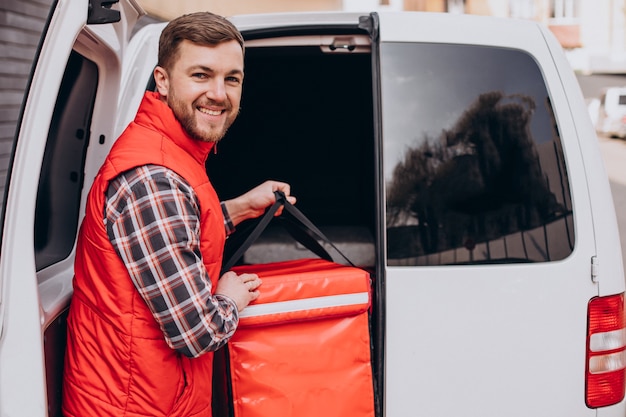 As you start working with Doordash, there are a few best practices to keep in mind:
Subscribe to
our newsletter
1. Make sure your menu is accurate and up-to-date.
Customers will base their ordering decisions on what they see on your menu, so it's important that the information is correct.
If you make changes to your menu (e.g., adding new items or changing prices), be sure to update the information in the Doordash app as well.
2. Be aware of your delivery times.
When a customer places an order through Doordash, they're given an estimated delivery time. It's important that you're able to meet these expectations, as customers are unlikely to be happy if their food arrives late.
3. Communicate any changes or delays.
If you need to make changes to an order or there are delays in the delivery process, be sure to communicate this to the customer as soon as possible. This will help to avoid any negative feedback and ensure that customers have a positive experience with your restaurant.
4. Keep an eye on your reviews.
Customers can leave reviews for your restaurant after each order, so it's important to keep an eye on what people are saying. If you see any negative reviews, reach out to the customer directly and see if there's anything you can do to resolve the issue.
5. Use Doordash Promotions wisely.
From time to time, Doordash will offer promotional opportunities to restaurants.
These can be a great way to attract new customers, but it's important to use them wisely. If you're not careful, you could end up losing your direct deposit on each order.
6. Pay Attention to the Types of Food Being Delivered
Hot and cold items should be packed separately to maintain food quality. Your Doordash customers will not be happy if they get a lukewarm burger because it was delivered with cold fries.
If you're not sure how to do this, Doordash offers training and resources to help you get started.
7. Use Quality Packaging
Doordash doesn't just deliver your food – they also represent your brand. For this reason, it's important to use high-quality packaging that will keep your food fresh and protected during the delivery process.
If you're not sure what type of packaging to use, Doordash offers a variety of packaging options that are designed specifically for food delivery.
Getting Ready to Partner with Doordash
Doordash is a popular food delivery app that partners with restaurants in order to provide customers with convenient delivery service.
If you're a restaurant owner, partnering with Doordash can be a great way to boost sales and reach new customers.
Just be sure to keep the above best practices in mind as you get started with the Doordash platform.
If you're ready, head to our homepage and get started with integrating a top delivery app with your POS!
Subscribe to
our newsletter